We recommend to use this type of connection to work with Bnovo Mail.
Mailing in this case is carried out by MailChimp service. To start the setup you need to register in MailChimp. To do this, use these instructions.
Insert your API key in the Tools > Bnovo Mail > Provider MailChimp > API key MailChimp
How to get the API Key read here.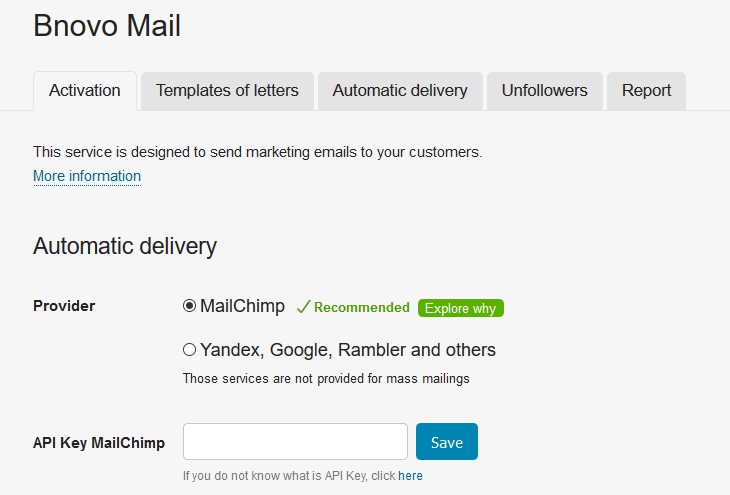 After clicking the Save button other tabs will be unblocked: Templates of letters, Automatic delivery, Unfollowers and Report.
To learn how to make further settings you can follow the next instruction.