Using a convenient search mechanism in Bnovo PMS, you can easily find any information.
Quick Search button in the shape of a magnifying glass in the upper right corner of Bnovo PMS interface.

Search by any parameter in a reservation. For example, enter guest's name, reservation number, reservation source, e-mail address or a telephone number.
To view the search results you will be transferred to the Tasks tab.

If the search result does not give a required reservation, you can use the specification. To do this click on the Advanced search button under the search box, fill in the appropriate field and click Find.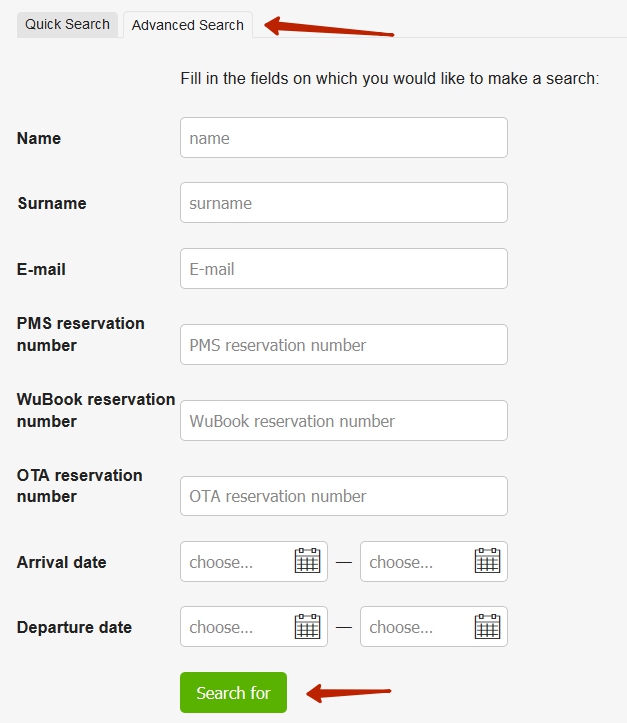 Reservations checked-out more than 30 days ago (archive of booking) can be found only through this form, specifying a particular field. Current reservations (with a departure date in less than 30 days) can be found in both ways.